Assisted Living in Purcell, OK 
At Westbrook Gardens Senior Living Community in Purcell, OK, we know what it takes to create a lively and upscale senior community where residents feel welcome, connected, and loved. We also understand how a healthy combination of independence and assisted care can contribute to the overall wellbeing and happiness of our guests. Based on the services you request or require, we offer four affordable levels of personalized care.
Some of the services we offer include:
Medication supervision and administration
Personal care assistance (bathing, dressing, grooming, and other personal needs)
24-hour access to highly-trained and caring staff
Health monitoring
Incontinence management
Well-being checks at nighttime
Meal reminders
Scheduled transportation to local appointments and shopping
Escort assistance to and from the dining room
Weekly housekeeping and laundry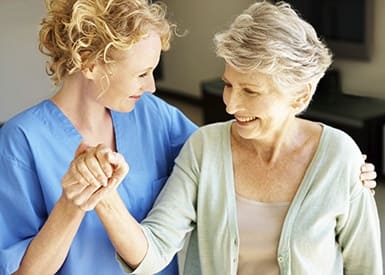 Compassion and Community
At our senior living community, we find great satisfaction in knowing that our residents are given the kind of care they need. And because we're aware of the importance of socialization and interaction, we also feel good when residents participate in any number of the social activities and events we plan. We encourage you to make new friends, to talk with your neighbors, and to create a support system that reaches beyond our compassionate staff within your new community.
To help facilitate the building of an interconnected senior living community, a few of our regularly scheduled programs and activities include:
Exercise programs
Musical entertainment
Bible studies and religious services
Special event celebrations
Shopping excursions
Dominoes and Bingo
Card games
Spend Time Together
We also offer several shared common areas where you and other community residents can spend time together, catch up, or simply relax.
At Westbrook Gardens Senior Living Community, a few of the communal spaces we offer include:
Home-style front porch, for reminiscing with friends
A covered back patio that overlooks a wooded stream and our raised flower and vegetable gardens
Arts, crafts, and activities room
Safe Room